I finally materialized a teenage dream and went to see Depeche Mode live last Friday. It was everything I expected even more. They sounded incredible and Dave Gahan's voice was as good as ever. It could have been the acoustics at the amphitheater but the live performance of the songs was better than the studio versions. Martin Gore also sang 2-3 of his songs and did a great job of it.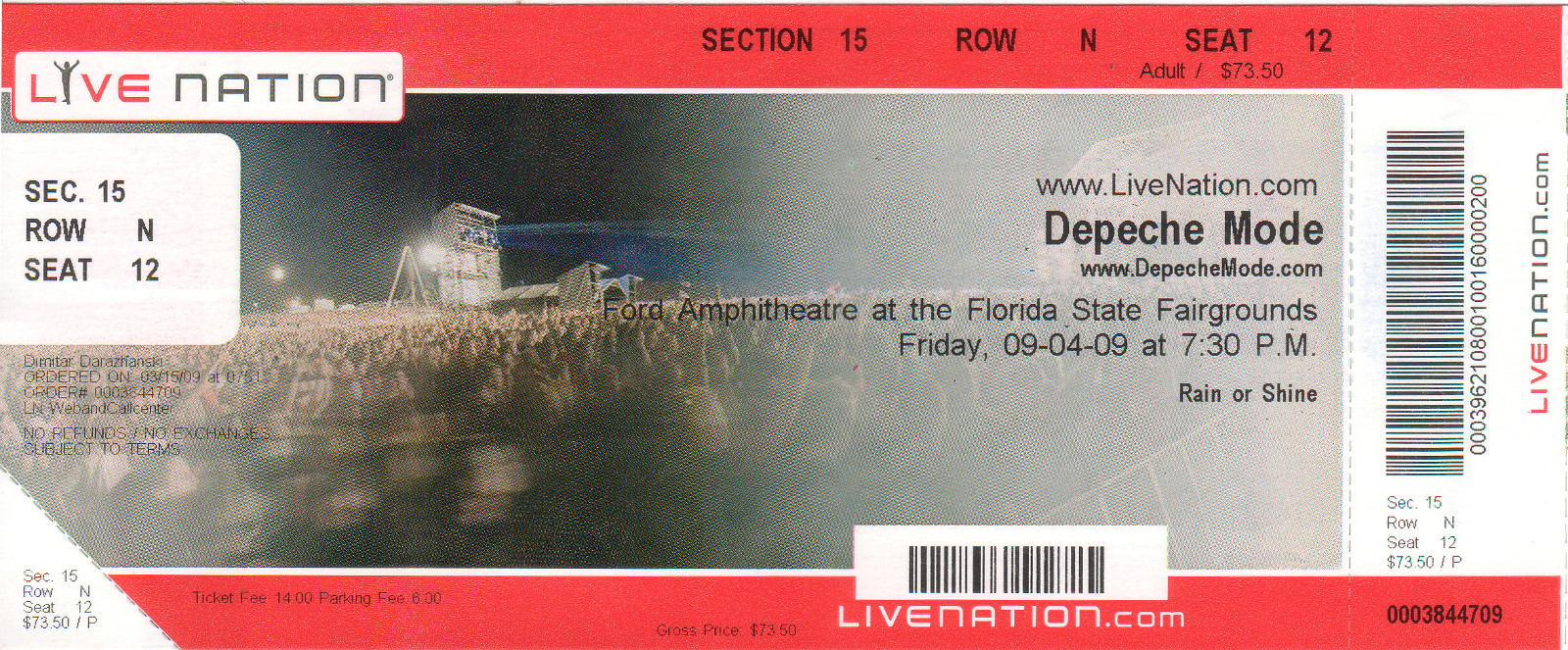 At the concert I felt like I had to go see them again the next day in Fort Lauderdale. May be I should have…
I took a few videos. The quality is not that bad considering I took them with my iPhone.
Their "Tour of the Universe" continues to Mexico and then back in Europe. This could be the last chance to go see them live.
Depeche Mode Live in Tampa